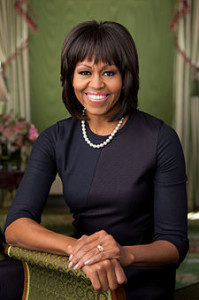 Recently, Black women have been bombarded with a slew of negative articles that are racist and sexist. None of them are fact based. Unlike other posts, this post is. Black women you are incredible and I have proof. Here is why:
Black women are the most educated group in the United States.
Black women are entrepreneurs:
The Washington Post stated that Black women have the fastest growing number of women-owned businesses in the United States.
According to the 2007 Survey of Business Owners, over 900,000 businesses in the United States are owned by Black women.
We are not only entrepreneurs; we are business-minded CEOs:
Rosalind Brewer is the CEO for Sam's Club and Ursula Burns is the Chairwoman and CEO for Xerox.
Ursula Burns was the first Black woman CEO of a Fortune 500 company.
In 2015, three Black women were ranked among the Forbes world's wealthiest list. They are Folorunsho Alakija (Nigeria), Isabel Dos Santos (Angola) and Oprah Winfrey (USA). They are worth over $8 billion combined!
We are career minded:
A 2015 study by the Center for Talent Innovation found that Black women were the most ambitious.  A majority of Black women participating in the study want to empower others more and 39% see executive leadership as a way to "shape the direction of their field."
The Washington Post's Black women in the United States, 2014 study said that Black women in the United States have the highest labor participation rates.
In 2014, many Black women were included in Forbes' The World's 100 Most Powerful Women list. They dominate in every industry and are from all over the globe. They are:
Michelle Obama #8 (USA)
Oprah Winfrey #14 (USA)
Beyoncé Knowles-Carter #17 (USA)
Ursula Burns #22 (USA)
Joyce Banda #40 (Malawi)
Ngozi Okonjo-Iweala #44 (Nigeria)
Ertharin Cousin #45 (USA)
Rosalind Brewer #64 (USA)
Ellen Johnson-Sirleaf #70 (Liberia)
Helene Gayle #78 (USA)
Dr. Risa Lavizzo-Mourey #88 (USA)
Folorunsho Alakija #96 (Nigeria)
Black women are award winning authors like Marie Ndiaye and Chimamanda Ngozi Adichie! Black women are directors and actresses. We are dancing like Misty Copeland and Michaela DePrince and we are creating our own media like Yvonne Orji the creator of First Gen!
Black women are political too:
Black women prime ministers and presidents include Dominica's late Prime Minister Eugenia Charles, former Malawi president Joyce Banda and the current Liberian president and Nobel Peace Prize winner Ellen Johnson-Sirleaf.
In 2006, Ellen Johnson-Sirleaf became the first Black woman president in Africa.
According to the Washington Post, Black women vote more than any group of women the United States.
Against all odds, Black women in the United States have been:
A United States Senator - Carol Mosely Braun
The Secretary of State - Condoleezza Rice
United States National Security Adviser and Diplomat - Susan Rice
Ambassadors - Patricia Roberts Harris
Surgeon Generals - Jocelyn Elders and Regina Benjamin
In 2015, Loretta Lynch is the first Black woman Attorney General of the United States.
During the 2015-2017 congressional session, 20 Black women are serving in the House of Representatives.
In 2014, Congresswoman Mia Love made history as the first Black woman Republican congresswoman. This year, two Black women in the United States are running for Senator. Congresswoman Donna Edwards is running in for the United States Senate seat in Maryland. California Attorney General Kamala Harris is running for the Senate seat in California.
In the United Kingdom, Diane Abbot was the first Black woman elected to the House of Commons.
In 2013, Cécile Kyenge became Italy's first Black cabinet minister and served as the Minister of Integration. In 2014, she was elected as a Member of the European Parliament.
Black women are heroes. Here are a few:
In 2014, Liberian, nursing student Fatu Kekula saved her family from the Ebola virus without the standard equipment. She cared them using her "trash bag method," where she was able to avoid the infection. Sadly, one of her family members died but with Ebola's 70% death rate, Fatu performed a miracle. In December 2014, Fatu Kekula was accepted to Emory University. She will attend school this year to finish her nursing degree.
Admiral Michelle Howard was the woman who led and planned the famed Captain Richard Phillips rescue. From her ship Maersk Alabama, she was able to save him from pirates. She is now the first Black woman US Navy Vice Chief of Staff and a four-star admiral.
In 2014, Antoinette Tuff saved hundreds of children's lives when she talked down a shooter at a Georgia school.
Black women are activists like Obiageli Ezekwesili and are philanthropists like Ebonie Johnson-Cooper.
Did you know Black women were the most religious group in the United States? Black women are also nonreligious too.
Black women are doing so many great things. The examples I used are just a few. Black women are from all over the world and speak many languages. We are breaking down ceilings and forging new paths. Black women are brilliant, diverse and beautiful. What unites us all is our commitment to service and humanity. Black women are incredible.
If you know a Black woman's accomplishment, please share her story!
If you like this post don't forget to subscribe, share this post and or even donate to this blog. Join the internet's only online forum exclusively for Black women here.
Check out my 5 steps to building a killer blog and make money from it course!
Since you made it this far in the post, as my gift to you, I want you to download my free Change Your Mind, Change Your Life Goals and Action Plan Worksheets. The worksheets will help you create your goals and stick to them.
Have you seen someone you know living an unfulfilled life, and you are afraid of living that way? Are you unsure about achieving your goals and the direction of your life? Purchase my book Change Your Mind Change Your Destiny. It is "The lifestyle blueprint for the strategic Black woman who wants to win and master her life." For only $2.99 and within hours you will be given tools created specifically for Black women to create goals and action steps to help you live the life of your dreams. Take the first step towards fulfilling your dreams. All you have to do is buy Change Your Mind Change Your Destiny today.
We want to customize the forum for you. Don't forget to take the 30 second survey here and tell us what you need. Thank you.