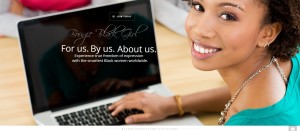 Hey all,
In order to make the Bougie Black Girl Forum the best forum on the internet we need to know what you need. Please take the survey below so that we can offer exclusive content that would improve your life and provide the best experience. Your response would be appreciated.
There can only be one response per computer.
Create your free online surveys with SurveyMonkey , the world's leading questionnaire tool.
If you have trouble seeing or using the survey click here.
Thank you for your participation! Let's make this the best forum on the internet.
Bougie Black Girl