For our 100 Days to a Brand New You Challenge, it is important for us to give back to our little sisters, daughters, and cousins. Today, I interviewed the Founder & CEO of Dresses 4 D.I.V.A.S., LaErica Marks.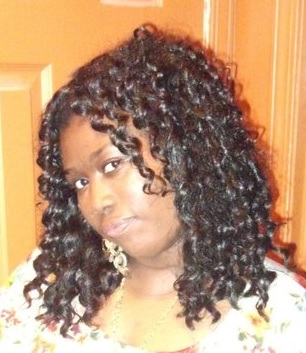 BBG: Good morning LaErica and thank you for speaking with me.  I would like to ask you questions about Dresses 4 D.I.V.A.S. What is Dresses 4 D.I.V.A.S?
LaErica Marks: Dresses 4 D.I.V.A.S. Is an annual event where we give away prom dresses free of charge to young women whom cannot buy a prom dress because of various circumstances.
BBG: What inspired you to start your organization?
LaErica Marks: God inspired my organization along with my personal journey in life. D.I.V.A.S stands for Diverse Individuals of Various Arts. It simply means I believe God has placed a special gift and talent in every young woman. We want to help them grow and nurture that gift. Many times we let society dictate who we are and I want girls to know and believe they are fearfully and wonderfully made. Once they realize that they will be able to do anything they want. They will stop settling for bad relationships. They will realize they are more than hips and thighs. They will begin realize who they are in God's eyes.  My passion is helping young girls because I know what it's like to have your esteem beat down. I thank God I was able to come in touch with some wonderfully women of God who were able to open my eyes. Pastor Veontae Mann of Vision Covenant Church helped me realize that all the things I've been through and experienced were all apart of God's plan for my life. Not many people know this but years ago as a teen I suffered depression and I felt invisible. I hated who I was and it got to the point that I attempted suicide. One night I swallowed several pills and I laid there waiting to go to sleep and never wake up. While lying there I heard a voice say "If you leave then what will they do" it scared me and I got up vomited the pills up, said a prayer no harm would come. I thought the "they" was my family but I realize now that the voice was God and the "they" is this generation.
BBG: What makes Dresses 4 D.I.V.A.S unique? What separates your organization from other prom dress giveaways?
LaErica Marks: I think what makes it unique is that it is a vision God placed in MY heart. The thing that separates us is this is not just a once a year organization. We will be having events year round. We are planning to do enrichment classes, and  support local schools. We will be helping young women prepare for college. You would be amazed at how many bright, talented young women don't attend college simply because no one told them they could. We will be working with a great Ministry called The Living Proof which led by Khalia Rutledge. She is doing an amazing thing for young women and I'm honored  help with her ministry. Bottom line is once you are in touch with this organization we will be a constant support for you.
 BBG: How can we donate dresses?
LaErica Marks: Right now, we are working on drop off locations in Metro Detroit. If you are a place of business who would be interested please contact us. But if you are in the metro Detroit area we can arrange to pick up the dress or you can mail them.
BBG: Where can we send the donations?
LaErica Marks: You can send the dresses to 1032 Deacon, Detroit, MI 48217
BBG: If we cannot donate a dress, can we send money to your organization and where?
LaErica Marks: You certainly can, like I said this is a year round organization so we have many projects that need support. Help us through our fundraising page.

BBG: How can we contact you?
LaErica Marks: Erica Marks 313-898-1121 or at [email protected]
BBG: Do you have a website, Facebook page, and how can we follow you on twitter?
LaErica Marks: Our Facebook page is Dresses 4 D.I.V.A.S.
BBG: Do you have anything else to tell our readers?
LaErica Marks: You have no idea how simple attending prom can help someone. Prom is something next to their wedding day women fantasize about and that one night means a lot to some many young women. This event has nothing to do with me and everything to do with God. I appreciate everyone who has stepped in to help with this project. I keep saying thank you to them because they have no idea how much I appreciate them.
BBG: Thank you for sharing your story with me and I am so proud of you stepping up!
LaErica Marks: Thank you for having me. Don't forget to "Like" the "Dresses 4 Divas" Facebook page and donate a dress today.
LaErica Marks is a native Detroiter and a lover of all things fashion.  She is the owner of her three-year old custom-made jewelry line called Certified Fashionista and the founder of D.I.V.A.S. – her nonprofit organization dedicated to empowering women and girls. She faithfully attends Vision Covenant Church in Warren, MI headed by Bishop-Elect Larry Man. At Vision Covenant Church, she mentors young people and she loves to get involved with anything that will uplift young people. LaErica lives in Detroit and in her free time you can find her with a book in her face.