Welcome to the first installment of "Awesome Black entrepreneurs you should know and support" series. As you know in the United States, the Black dollar circulates only once in the Black community while in the Asian, White and Jewish American communities their dollar circulates 17-21 times. This series aims to end that disparity by letting you know about the great  people and their Black owned businesses we can support today. As you know, Black businesses hire Black people and Black jobs create Black wealth. Today we are focusing on entrepreneur Jill St. Williams of Jay-Jill Cosmetics. She was featured on our list of over 70 Black owned hair and cosmetics companies you should support.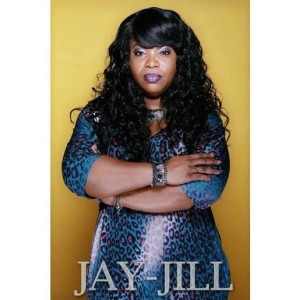 BBG: Tell us about yourself?
Jill St. Williams: I am Jill St. Williams. I am wife, Entrepreneur, actress, plus model and your everyday working woman.
BBG: Who or what inspires you?
My inspiration comes from my parents. Both parents at one time were Entrepreneurs. My mother, who is now my angel, continues to guide and inspire me thru her spirit to embrace the passion I did not know I had until right before I was preparing to rip the runway in a fashion show in Fort Lauderdale. I was raised trailing behind my mom going to beauty school and going to her beauty salon everyday watching her do makeup and hair. My father on the other hand still owns his Janitorial Service and reminds me daily I act like my mother with all this makeup and hair.
BBG: Tell us about Jay-Jill Cosmetics and what inspired you to start Jay-Jill Cosmetics?
Jay-Jill was created not only for Women of Color, But for all to Enjoy. Jay-Jill offers a variety of products such as a full line of Cosmetics, Botanical Skincare for men and women, Beauty Supplies for individuals and Makeup Professionals. Our wide variety of shades, textures and bright hues will intensify and satisfy the thirst of all makeup diva's. Our products are paraben free, hypo-allergenic, allergy tested, non-comedogenic, fragrance free, and not tested on animals.
The love and passion for makeup inspired me to create Jay-Jill Cosmetics. I love transforming others and encouraging women to reach their maximum diva potential. I figured, If I'm blessing another with the God-given talent, I might as well complete the transformation with my signature line.
BBG: We know many other makeup companies ignore Black women. Jay-Jill Cosmetics is different because your company reaffirms Black beauty. Please explain to our readers how does Jay-Jill Cosmetics address the needs of Black women?
Jay-Jill is more than just makeup, As a woman of color we must know how to take care and maintain our beautiful skin. Therefore, We I felt the need to offer the best in botanical skin care as well as the Jay-Jill Man Natural Skin Care Line. There's a wide variety of foundations ranging from light to dark, Mineral Foundations which can match the many beautiful skin tones of black women.
BBG: What are your goals for Jay-Jill Cosmetics?
My goal is to one day go retail.
BBG: What advice would you give other Black women entrepreneurs who want to start a business? Do your research is most important, Stay focused and Set a goal, Don't make hasty decisions and keep God first
BBG: Where can we buy Jay-Jill Cosmetics products? 
www.jay-jillcosmetics.com
www.facebook.com/jayjillcosmetics
www.instagram.com/jayjillcosmetics
BBG: Thank you for your time.
Thank you for reading. Love being Black and buy Black. Support Jay-Jill Cosmetics who is also an advertiser on Bougie Black Girl today! The only limit you have is the one you have placed on yourself. Think and be limitless.