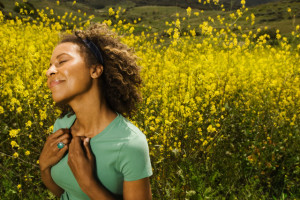 If you are a Black woman in the United States looking to move, it is important that you find a city where you will thrive and make your dreams come true. Black women have specific needs. We deal with racism, sexism, and all kinds of other junk so we don't know where to start. Instead of playing the guessing the game, getting advice from someone who has never walked in your shoes or listening to Uncle Roscoe's outdated advice here are seven free websites that will help you decide the best city in the U.S. for you.
The United States Census is a free website full of information for all you demographic and economic needs. The data came from when we filled out our census forms. Do you want to find out your next city's population, race, income, age, families, marital status, educational level or even the average mortgage payment for your next home? The U.S. Census is the place to do it. The data ranges from the national level to the block level. If you already know what city you are interested in, I suggest you look at specific zip codes to decide the exact neighborhood where you want to live.
Need to know if the community you have picked is safe? Every year the FBI releases the nation's crime statistics. The data ranges from the national level all the way down to the city level. The data is submitted by most local law enforcement agencies, with exceptions of major cities like Chicago, IL. The Uniform Crime Report includes information on the number of murders, robberies, hate crimes and even drug arrests. So if you want to know the crime rate of your potential city look there. Click here for data by city. Here is a tip. Press control + F and then type in the name of your city.
Want to know your potential salary in your new city? How about the city's the biggest industry or fastest growing occupation? What about your potential city's unemployment rate or even who is hiring? Check out the Bureau of Labor Statistics. Their data by geography ranges from the national level all the way down to the city level.  For a great gauge on your wages, I suggest you look at the Occupational Employment Statistics for MSA (metropolitan statistical area). MSA's include a major city and it's surrounding communities. For jobs in your area take a look at www.jobcenter.usa.gov.
Do you want take college or vocational courses in your new city, but you are unsure if they offer your major? Are you wondering how much will college or technical courses will cost and the program's completion rate? Check out the National Center for Education Statistics' College Navigator. First type in the city. Next add the major, the level of education, decide if want to go to a public or private school, and that is it. If you want a list of all the schools within a state, city or even zip code just select a state or type in the name of the city or zip code. By the way, you can use their College Affordability Transparency Center and even apply for financial aid for school. The data is there for you.
Do you have children and you want to know if the schools in your potential community are doing well? Check out the school's report card at the Department of Education. Because of No Child Left Behind, we have access to this data. All you have to do is select the state you want. Next you will be given a list of school districts. Within the school districts, you can go to the specific school. There you will see the school's report card grades in english, math, social studies, and science. You can also look at the demographics of the school, the qualifications of the school's teachers and the total number of school suspensions.
Want to know if your potential city gets too much snow, ice, sunshine or rain or maybe it doesn't get enough? Well the NOAA Climate Data Online Search is the perfect website for you. There you will find the average temperature, rainfall, snowfall and other kinds of weather by city. All you have to do is select the type of weather, dates and cities. Here is a tip. I'd look at normal temperature for the average annual temperature of your potential city.
Need information on state taxes? Well, the Tax Foundation is a great place to start.  Whether you are looking to move your family or even your business, you can compare state tax rates. The data includes income, corporate and other state taxes, business climate rankings and other tax information. Just scroll to the middle of the page under "Tax Topic" and select the kind of taxes you are looking for. There you will find a comparison of tax rates by state.  For local property and income taxes go to the city you are interested in city/county tax assessor or tax collectors websites. Some state treasurer agencies also provide in-depth state and local tax information. Click here for local state treasurer agencies. The Tax Foundation is not a government website, but a private organization that provides this great service.
I hope this helps you to decide the best city for you. What is even cooler is that this data is recent and free. Good luck. The world is yours. All you have to do is take it. Do you have any websites you like to suggest?
Remember the only limit you have is the one that you have placed on yourself. Think and be limitless.
Join the internet's only online forum exclusively for Black women here.
Since you made it this far in the post, as my gift to you, I want you to download my free Change Your Mind, Change Your Life Goals and Action Plan Worksheets. The worksheets will help you create your goals and stick to them.
If you like this post don't forget to subscribe, share this post and or even donate to this blog.
Have you seen someone you know living an unfulfilled life, and you are afraid of living that way? Are you unsure about achieving your goals and the direction of your life? Purchase my book Change Your Mind Change Your Destiny. It is "The lifestyle blueprint for the strategic Black woman who wants to win and master her life." For only $2.99 and within hours you will be given tools created specifically for Black women to create goals and action steps to help you live the life of your dreams. Take the first step towards fulfilling your dreams. All you have to do is buy Change Your Mind Change Your Destiny today.
We are still doing the survey. Tell us the content you want to see here. Thank you.