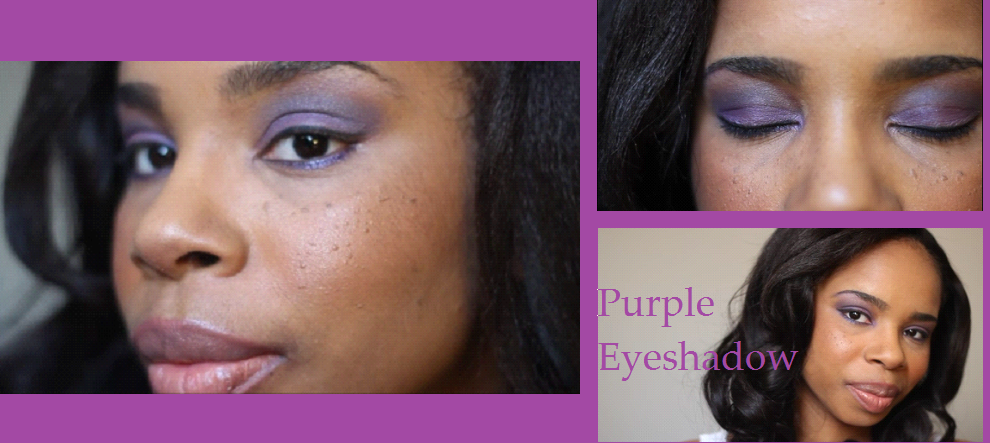 Check out my drug store makeup purple eye shadow makeup tutorial. Almost every product I used was under $10 each. Cheap right? I had so much fun doing this. Well if I can do it you can too and did I say this was cheap. Tell me what you think.

Products used:
Foundation: Black Radiance Color Perfect Oil-Free Liquid Make-up Butter Scotch 8411
Concealer: Black Opal Even True Conceal and Brighten Under Eye Concealer.
Eye Shadow Primer: Wet N Wild Take On The Day
Pressed Powder: Black Opal Invisible Blocking Powder 02 Invisible
Eye Shadow: Black Radiance Urban Identity Shadow Trio Ambition (8774) and Avon Brown?
Eyeliners: Wet n Wild Fergie Creme Liner, Little Black Dress
Sephora + Pantone Universe Black Magic Waterproof Eyeliner Stretch Limo
Lip Liner: Jordana Easyliner for Lips Retractable Pencil Tawny
Lipstick: Revlon Super Lustrous Lipstick 840 Honey Bare
Check out my wig reviews of wigs under $25

My nude Lipstick Makeup Look Tutorial for Black Women and Women with Brown Skin!!

I am a Black Woman Atheist