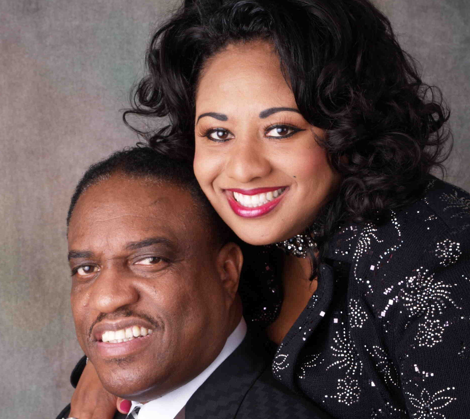 Remember the preacher's wife and the jump-off that fought here in Memphis at New Salem Missionary Baptist Church last year in the choir section? Well guess what?  Pastor Dr. Frank E. Ray done went and got possessed by the devil or that is what he is accused of. On May 25th, First Lady Deborah Ray, accused him of trying to run her over with his $150,000 Bentley.  Yes he DID!
According to WMCTV in Memphis, Pastor Ray said, "She was in the house, standing in the door when I pulled out. No way could I have come close to her at all." He went on to say, "I actually love my wife and have so much respect for her. I would never do that. "She didn't want me to get the car and here again emotional problems a person is going to lash out," added Pastor Ray.
Image Via New Salem Baptist Church
One of his attendees at New Salem, Byron Shields said, "Not Frank E. Ray, he's a good person," he said, "he be talking the truth, he be real." Danielle Leseuer said, "I've heard negative things about him… that doesn't sit well with me." Jesse Johnson said, "You're supposed to be giving the word out and you over here trying to run over your wife, you contradicting yourself," and she is right.
The First Lady refused to comment and no charges have been filed. With all this drama who needs the novellas? I may go back into church just for the ratchedness. But as soon as I do I may turn to ashes for believing in equal rights for all.
Well the two are obliviously going through something that holy water or the blood of Jesus can't solve. They filed for divorce earlier this year. This will be Dr. Ray's third divorce.  We can submit a prayer request for them right now at their website.
Sources: WREG News Channel 3, ABC News 24 and WMCTV Memphis.
Hear from the pastor at WMCTV
**UPDATE**From ABC News 24
Here is the original story.