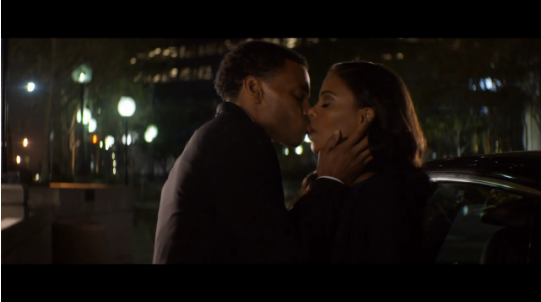 Just looking at the trailer for 'The Perfect Guy' you can tell this ain't no love story. It's more like vulnerable girl meets boy and boy turns out to be not so perfect. Kind of like "if I can't have you nobody can" and I will stalk you kind of not perfect.
This role comes after Michael Ealy just finished up playing another scary role on FOX's 'The Following'. Sanaa Lathan recently played Donna Tubs on 'Family Guy' and reprised her role as Robin in 'Best Man Holiday.' The next 'Best Man Wedding' drops in 2016. I am thinking about going to see this movie simply because of Mr. Chestnut. Morris Chestnut played Dr. Ike Prentiss on Showtime's Nurse Jackie and will also appear as Lance in 'Best Man Wedding.' I mean, who wouldn't because of him? Looks at the picture below sideways. DDDAAANNNNGGG!!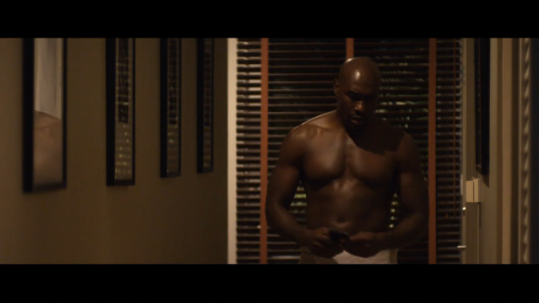 The trailer reminds me a lot of the awesome 2014 movie 'No Good Deed' which starred Idris Elba and Taraji P. Henson. It is like it without the sexual relationship. 'The Perfect Guy' drops in September. Will you go see it?
If you like this post don't forget to subscribe, share this post and or even

donate

to this blog. DONATE!! Join the internet's only online forum exclusively for Black women

here.
Check out my 5 steps to building a killer blog and make money from it course! Pay what you can.
Since you made it this far in the post, as my gift to you, I want you to download my free Change Your Mind, Change Your Life Goals and Action Plan Worksheets. The worksheets will help you create your goals and stick to them.
Have you seen someone you know living an unfulfilled life, and you are afraid of living that way? Are you unsure about achieving your goals and the direction of your life? Purchase my book Change Your Mind Change Your Destiny. It is "The lifestyle blueprint for the strategic Black woman who wants to win and master her life." For only $2.99 and within hours you will be given tools created specifically for Black women to create goals and action steps to help you live the life of your dreams. Take the first step towards fulfilling your dreams. All you have to do is buy Change Your Mind Change Your Destiny today. We want to customize the forum for you. Don't forget to take the 30 second survey here and tell us what you need. Thank you.