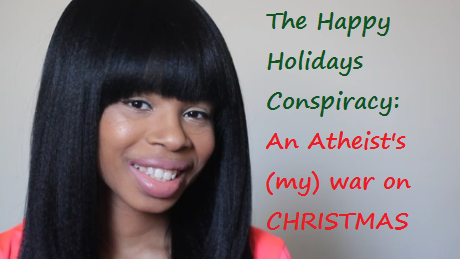 (HD VIDEO) In this video I give take on why I say "Happy Holidays" and the so called "WAR ON CHRISTMAS!" Enjoy!!
If you want simple solutions on how to change your life check out my book "Change Your Mind, Change Your Destiny: The lifestyle blueprint for the strategic Black woman who wants to win and master her life" on Amazon for only $2.99. It makes a great Christmas gift too.
Or you can donate to the Bougie Black Girl blog by clicking the icon below!