Ever notice when someone loses weight there are always people who HAVE make backhanded compliments. They just can't help themselves. Many of these hating ass people people think they are doing you a favor by telling you how you should be. What they are really doing is projecting their insecurities on you. By the way, there was a study on haters called, "Why do Haters Have to Hate. Newly Identified Personality Trait Holds Cues." Forgive them father for they know not what they do." These SOB's hate because they are miserable jerks and want everyone else to join them.  How do I know? I got hated on.
When I was in the service I maintained a very healthy lifestyle. I ran and worked out every single day. Well when I left the military I didn't have an incentive to stay fit and so I gained 30 pounds.
One day I saw a picture of myself and was stunned. I decided to get fit and I did. Everyday during my fitness journey it seemed like someone was trying to force some cheesecake or fried junk in my face. Other smart assess pointed to how they didn't know I had a hour glass shape. One lady even complained  how my ass got smaller. IT'S MY CULO! In the Black community that's a big deal and evidently Black women's bodies are community property to be ostracized, controlled and criticized. What did I do? I put those folks on ignore and did me.
So ladies and gentlemen I present to you hating ass backhanded compliments haters make when you are trying to or have lost weight. Feel free to add some below:
What they say:

You looked better before.
What they really mean: I want you to have the same self inflicted diabetes , joint pain, and high blood pressure I have.
What they say: Don't get too skinny.
What they really mean: Please stop making me look bad.
What they say:

Oh you can have one (insert processed junk here).
What they really mean: I am sabotaging you. I want the old you back.
What they say:

You think you are better than me.
What they really mean: I am jealous. I wish I could feel good about myself.
What they say:

Her head looks bigger than her body.
What they really mean: I didn't know you could get this fit.
What they say:

I miss the old you.
What they really mean: I liked it when you had low self-esteem and I felt like I was better than you.
What they say:

You spend too much time at the gym.
What they really mean: Stop focusing on and loving yourself.
What they say:

You dress differently now.
What they really mean: Bring back the old messed up you. When you looked like crap I felt better about myself
We have all heard these lines before. It's passive aggressive bull s***. Please understand it isn't your fault. Like I said before, it is a projection of someone else's insecurity. Put these people on ignore and consider the source.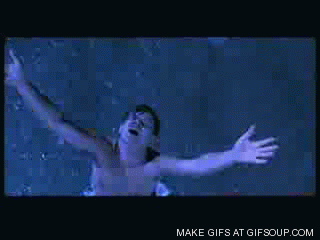 Live your life. As the wise G.I. Joe always said,"Now you know and knowing is half the battle. GO JOE!"
Don't forget to join us on our 100 Days to a Brand New You challenge.