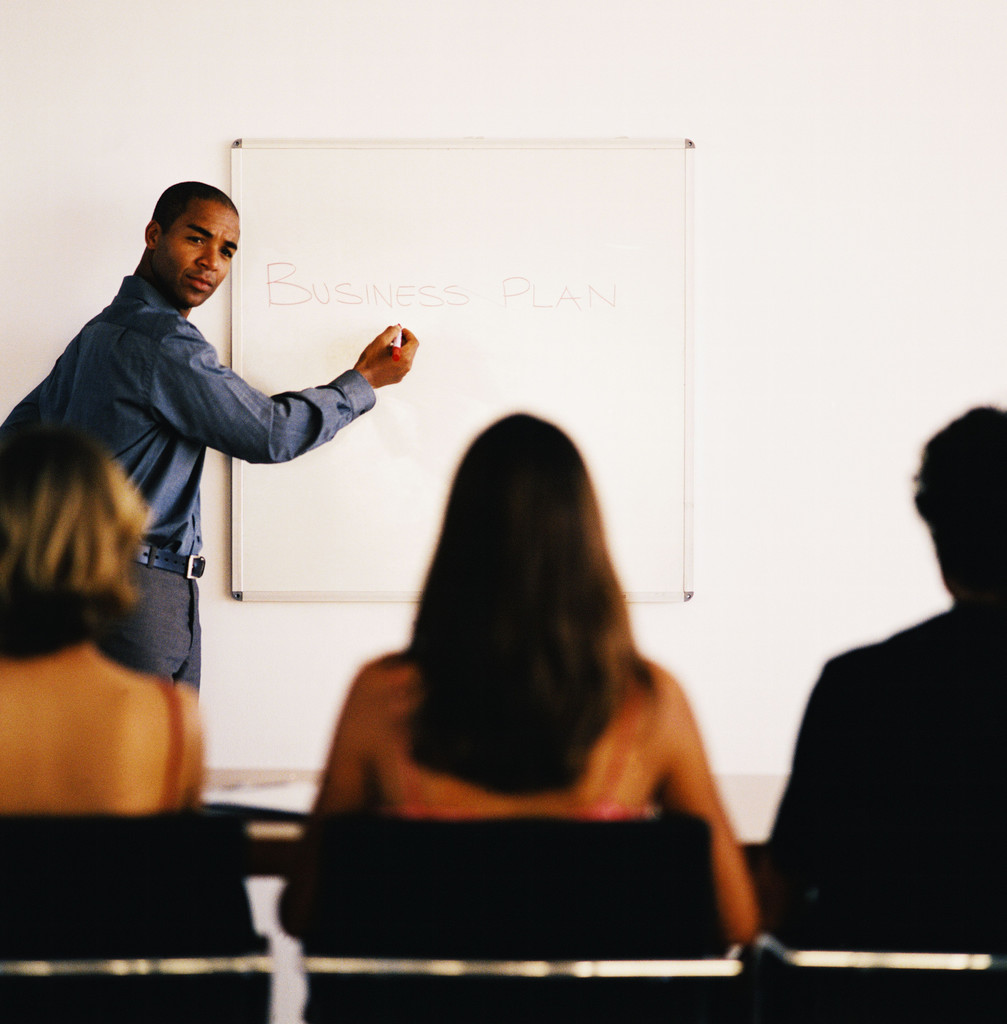 For your financial security, even if you are an entrepreneur or an employee, it is always best to have multiple streams of income for extra cash or in case of an emergency. In this economy, no job is secure unless you created it yourself. Here are three easy ways to find your ultimate side hustle:
"Find where there is a need and fulfill it." It may not be your passion but it is financially rewarding. Take a look at trends. Read the newspaper and follow economic data. Look at new products and services and create product for them. For example, some of the fastest growing jobs in America are service jobs. There are employees and employers who need soft skills training. Create a curriculum and teach soft skills. If you are good at customer service, sales, managing or whatever it is, teach it. Promote your business to colleges, vocational schools, religious organizations, government organizations (for contracting opportunities), workforce development nonprofits and private companies.
Find something you are passionate about and sell it. If you can make an awesome quilt or a batch of cookies sell it. Buy a website and make sure your name is internet friendly. Tell your family and friends to get the word out. Provide free samples to companies, show up at trade shows and join various organizations. The warning for this is to make sure your product is unique.  For example, I love fashion so I consign and sell high-end clothing. Everyone loves to look good and I love to provide this service for the budget and fashion conscious consumer. What makes me different is that I can guarantee a quick delivery because of my store's location, my high quality items and I have a reputation as an honest and customer service orientated seller.
Create a product using automation. Write a book/audio book, do public speaking or invent something. This is the best route because it is uniquely yours and requires the least amount of time. You do not have to worry about wholesalers and suppliers because you are controlling the product. Automation should be a goal. Automation means once the person buys your product you don't have to restock. For example, you write an e-book and sell it on your own site. This is the smartest and most profitable option but requires the most work because of marketing. You also have the option of putting your product on a major sellers website. The site takes a huge fee but your work will be exposed to a larger audience requiring you to put less work into marketing.
Don't be afraid to get your side hustle on. Your life and mind WILL change. You will own something, provide a needed service and make money doing it. Who knows? If you are an employee you may eventually become the employer. You can give yourself a raise, take the time of when you need to, and the only one who can fire you is you. You can do this. I believe in you. Now believe in yourself. Remember the only limit you have is the one you place on yourself. Think and be limitless.
Join the internet's only online forum exclusively for Black women here.
Since you made it this far in the post, as my gift to you, I want you to download my free Change Your Mind, Change Your Life Goals and Action Plan Worksheets. The worksheets will help you create your goals and stick to them.
If you like this post don't forget to subscribe, share this post and or even donate to this blog.
Have you seen someone you know living an unfulfilled life, and you are afraid of living that way? Are you unsure about achieving your goals and the direction of your life? Purchase my book Change Your Mind Change Your Destiny. It is "The lifestyle blueprint for the strategic Black woman who wants to win and master her life." For only $2.99 and within hours you will be given tools created specifically for Black women to create goals and action steps to help you live the life of your dreams. Take the first step towards fulfilling your dreams. All you have to do is buy Change Your Mind Change Your Destiny today.
We want to customize the forum for you. Don't forget to take the 30 second survey here and tell us what you need. Thank you.