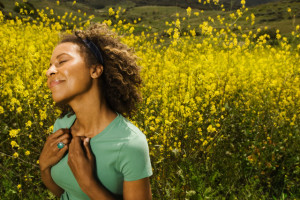 It is funny how we can forgive others, but we have this stubborn inability to forgive ourselves. We replay the mistakes we've made in our mind but refuse to see and enjoy our accomplishments. We punish ourselves while refusing to reward ourselves because we think we deserve to suffer. Why do we do this? We feel unworthy.
Not forgiving ourselves is debilitating. This self-inflicted punishment can stop you from achieving your goals. It can destroy yourself esteem and health and ruin your life. Here is what I want you to do:
Think about everything you've accomplished. Once you do that you will realize that you have come so far, you are working on your goals, and they will happen.
Admit that you are human. Today say "I forgive myself. I have made mistakes. It means that I am human but I have accomplished so much more. I am worthy of a happy, healthy life and successful life"
Finally reward yourself. It doesn't have to be a material reward, but a mental one. The reward is knowing that despite every obstacle you are an amazing human being.
You see, you are worthy of forgiveness and success. Remember this every single day especially when those moments of stress kick in. Heck bookmark this post. Enjoy and live the rest of your life because the only limit you have is the one that you've placed on yourself. Think and be limitless.
Join the internet's only online forum exclusively for Black women here.
Since you made it this far in the post, as my gift to you, I want you to download my free Change Your Mind, Change Your Life Goals and Action Plan Worksheets. The worksheets will help you create your goals and stick to them.
If you like this post don't forget to subscribe, share this post and/or even donate to this blog. Donating is awesome!
Check out the Bougie Black Girl Store to purchase awesome gifts for yourself and others.
Have you seen someone you know living an unfulfilled life, and you are afraid of living that way? Are you unsure about achieving your goals and the direction of your life? Purchase my book Change Your Mind Change Your Destiny. It is "The lifestyle blueprint for the strategic Black woman who wants to win and master her life." For only $2.99 and within hours you will be given tools created specifically for Black women to create goals and action steps to help you live the life of your dreams. Take the first step towards fulfilling your dreams. All you have to do is buy Change Your Mind Change Your Destiny today.
We want to customize the forum for you. Don't forget to take the 30 second survey here.