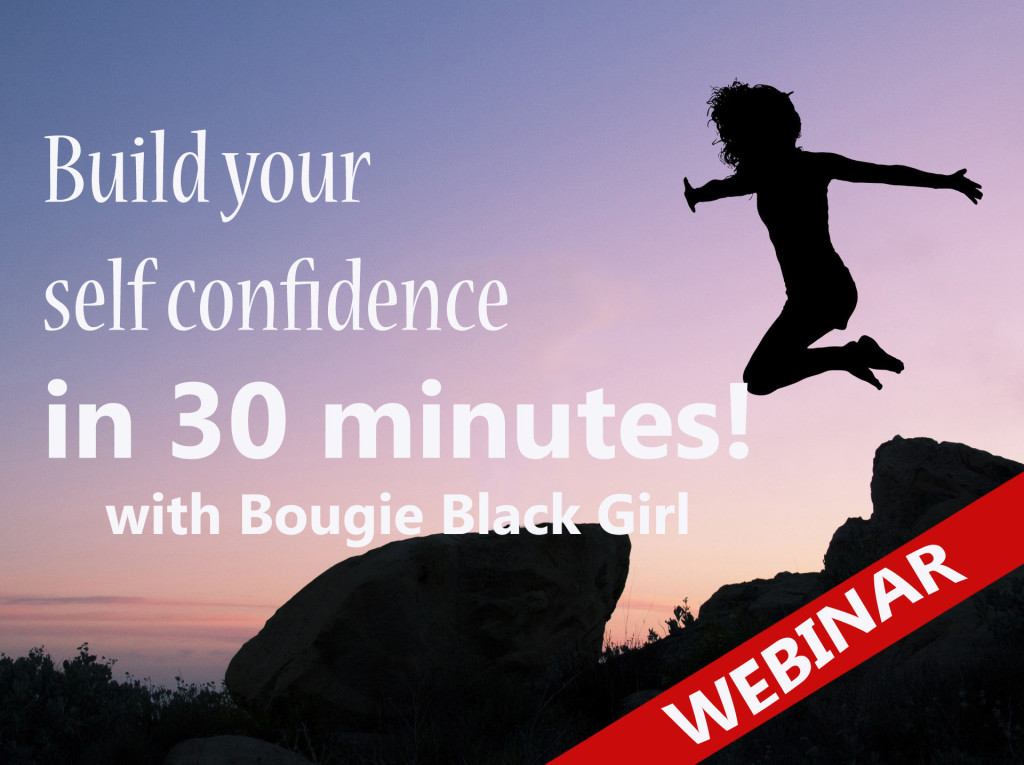 Need motivation? Have a fear of failure? Do you feel bad about yourself? Are your doubts and self-confidence stopping you from living the life of your dreams? Well join me on Saturday, October 24, 2015 at 3:00 PM CST for my live webinar where we will "Build your self confidence in 30 minutes or less." In 30 minutes I will show you ways to build yourself confidence and never go back to doubting yourself again. I believe in you. Now we have to get you to believe in yourself.
The only limit you have is the one you have placed on yourself. Think and be limitless.
I am so excited. See you soon,
Kisha
If you are unable to attend this webinar, the video will only be available in the Bougie Black Girl forum.